Blogs like this one tell you that the first step in shopping for mortgages when you have bad credit is to pull your credit report and your credit scores. But where you get this report and your score matters. If you Google "free credit report" you get 132,000,000 results. Think some of those sites might be scams? Consider that the information needed to pull your credit report -- name, date of birth, address, years at address, and Social Security number -- is pretty much all someone needs to steal your identity. At best, your information could be sold to time-share marketers or debt settlement outfits who will hound you to insanity. At worst, you could end up financing some dirtbag's European vacay.

But what about those "legit" credit report companies? The ones with the cute jingles and the people dressed up in pirate costumes? Yes, these guys won't steal your identity, but they will take your money. You don't really think the credit report is free, do you? It's not, because these companies make their living by providing the free report as long as you purchase your credit score from them or sign up (and pay for) credit monitoring services. So far, about 11,000 people nationwide have complained to the Better Business Bureau about freecreditreport.com. Bottom line? Any site that requires your credit card number before giving up a "freebie" will charge you for something.
Indigo® Platinum Mastercard®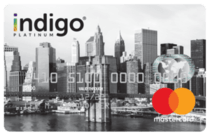 The only legitimate free site to obtain your credit report is www.annualcreditreport.com.
You will not have to provide your credit card number or pay for anything unless you want your credit scores. Okay, I hear you thinking. The ones that advertise on TV give free reports and charge for scores, and the legitimate site does the same thing. So what's the difference?
Some scores are not worth paying for.
Some of the scores offered by those * other* credit report companies are their own proprietary models and are often called "consumer" scores. They are not used by anyone else, however. So while your mortgage lender probably looks up your FICO score, these guys offer what are in the industry jokingly referred to as "FAKE-O" scores. The proprietary scores are misleading, too, generally much higher than your FICO. So if you rely on the fact that your consumer score is 620 and think you can get an FHA mortgage, you'll be pretty disappointed when your FICO is 570 and you can't.